Click on the name or arrow to see governor profile
Carolyn Bruce-Spencer - Chair of Full Board, Child Protection Link
---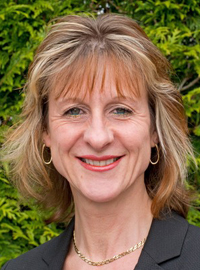 Enterprise Commitee - Applied Term ends - 01/10/2023
I am a Chartered Manager and professionally I manage a Life Science and Healthcare industry network for the South West region, providing organisations with specialist advice, events and opportunities with the aim of stimulating growth and innovation. I am passionate about supporting companies to prosper and in delivering excellent customer service.
I became a Parent Governor in 2007 to gain a better understanding of the educational landscape and to contribute in whatever way I could to the success of the school. I became Chair in 2009 and together with the DHSB Team managed the transition to achieve Academy status as well as an 'Outstanding' Ofsted in 2011.
The educational environment is experiencing unprecedented change, and enormous challenge, and at DHSB, staff and governors come together as one to meet these challenges and work tirelessly to ensure that every student succeeds and realises their full potential.
I am very proud and honoured to have been given the opportunity to work with such a dedicated and committed governing body and an excellent team of staff who work over and above to support each and every student.
---
Lynn Chalinder - SEND link
---
Enterprise Commitee - Applied
Term ends - 01/10/2023
By profession I am a Dental Hygienist working in and around the city. I have been a parent for 28 years in different parts of the country and have volunteered in many roles over the years such as Sunday School teaching and various other clubs.
I have been a parent governor since January 2015 and am delighted to serve on the Standards committee. It is such a privilege to serve in this role which is mainly focused on maintaining the high standards held by DHSB as well as upholding the school ethos.
---
Ffion Georgina Coombs - Chair of Standards
---
Standards Committee - Co-opt Term ends - 15/02/2024 I went to Wigan Girls High School, so had experience of a Grammar School education, as did many of us then. I gained a Law degree at University College London (UCL) and then qualified as a solicitor and I hope to bring some practical and analytical experience from this training to my role as Governor. I practised as a corporate solicitor with Clifford Chance, London, and then the Department of Trade and Industry, Export Credits Guarantee Department. I also lectured on the Legal Practice Course at Exeter University. I wanted to stand as a Governor to contribute to the school community. My son was here, and I started as a Governor whilst he was coming to the end of his time in the Sixth Form. Currently Chair of Standards Committee, I am particularly interested in the school curriculum, performance and staffing. I enjoy coming to school events, and have not yet missed a Speech Day.
---
Diane Creber - Vice-chair of Standards, IAG Link
---
Standards Committee - Applied Term Ends - 24/04/2022 My entire career has been over 35 years in the electricity supply/distribution industry. My qualifications include Institute of Management Diploma in Management and BTEC National Certificate in Business & Finance. I also have certificates for computer keyboard skills/typing speeds and competence in computer literacy and information technology.
Having two sons who attended DHSB I became a governor to give something back to the school in appreciation and support of a grammar school education.
I am happy to contribute to the governing body with my management skills and business administration expertise. Being fully trained in recruitment and selection, I enjoy passing on my knowledge involving the whole interview process. It is important to be aware of best practice (i.e. myths v facts) when supporting those who lack the knowledge and practical skills involved in the interview process.
I am Vice Chair on the Standards Committee and the IAG link governor. My governor visits include the responsibility of communications as the strategic oversight of the vision, aims and values strand associated with the Headteacher as part of the Leadership Group.
I believe that as a governor it is vital to be relevant, timely and up-to-date with issues regarding the educational landscape. To this end I wholeheartedly support governors CPD.
I feel proud & privileged to be part of an elite team leading and shaping the future of DHSB.
---
Rebecca Donnelly
---
Standards Committee Staff Term Ends - 28/10/2022 I have worked at DHSB for 14 years now and my role is Staffing, Visits and Assessment.
I oversee all residential trips, produce assessment data for the termly reports and organise cover for teachers when they are absent from school.
Having taken a Business Manager's Qualification I was keen to become a Governor to see the bigger picture of the school and what happens 'behind the scenes'.
I am a huge fan of reading and jointly run the Staff Book Group with my colleague and fellow Governor Sue Moreton.
---
Karen Edwards - Clerk to Governors
---
Clerk to the Governors - all committees
---
Rachael Green
---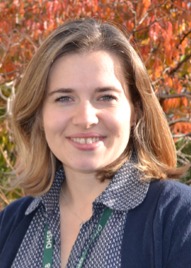 Enterprise Committee -Staff
Term Ends - 26/01/2020
I have been working at Devonport High School for Boys since 2007 and for much of that time have been Head of Geography. I have recently completed a Masters in Education working on topics such as Coaching and looking at how schools move beyond outstanding. During my time in education I have had the opportunity to work with a range of organisations including The Prince's Teaching Institute, SSAT and South West Academic Trust with whom I have spoken at and organised conferences.
In my teaching role I really value being a Form Tutor as this gives a great opportunity to get to know the students better as well as communicating with parents. Fieldwork is a great part of school life and taking students on residential fieldwork changes the dynamic of learning - having taken trips to Iceland and France as well as within the UK, I can definitely say being a Teacher of Geography is great!
I passionately believe that a strong governing body is an integral part of a school which cares for and wants to develop outstanding students, and as I start my second term as a staff governor this has not changed
---
Richard Greenacre
---
Enterprise Committee - Co-opt
Term Ends - 08/02/2024
I am an experienced systems and software chartered engineer with a history in the design and integration of large and complex systems. These have included nuclear safety, naval control and navigation systems.
I am also a Lieutenant Commander in the Royal Naval Reserve with both formal training and practical experience of man management, leadership, task planning and execution. As a NATO subject matter expert on navigation safety I have served on both Royal Navy and international naval staffs.
Currently working in Devonport Dockyard I have a strong interest in the promotion of safe working practices at all levels.
I have been a Governor since 2001 and have served on a range of governor committees, starting with the Engineering Specialism Committee then the Specialisms Steering Group and currently the Enterprise Committee. This reflects the changing focus of DHSB as it has taken itself forward during this period.
I had a son at the school and becoming a Governor to help the school develop its chosen role as an engineering specialism seemed to be an obvious and rewarding way to support it, particularly with my background.
Having two family members involved in local primary education provides me with a wider perspective of education in the area.
I have also been involved with the training and development of Royal Naval Reserve personnel at a local and national level for some time; which also supplies a different perspective on education and training
---
Lindsey Hall
---
Enterprise Committee - Associate Term Ends - 24/04/2022
I am the co-founder and CEO of the Real Ideas Organisation group, leading and managing the organisation to run its own social enterprise ventures and enable others, particularly young people to set up and run their own socially entrepreneurial activities, solving problems and building skills. We work with more than 350 schools; have developed a range of nationally recognised social enterprise qualifications.
I have gained experience and skills at management, board and executive level to enable me to steer social business ideas towards success; making money and make a difference at the same time.
I am a NESTA Cultural Leadership fellow, an INSEAD graduate, a fellow of the Royal Society of Arts, Trustee of 15 Cornwall, Kernow Education Arts Partnership, Social Enterprise UK; BIS Enterprise Education Expert Group and Plymouth Culture.
I'm passionate about enabling all young people to fulfil their potential, be the best they can be, and able to live lives that contribute, are challenging, exciting, and happy. To achieve this, schools need to be amazing places; helping young people learn about themselves, as much as about the world or the specific subjects they are studying.
As the CEO of a creative social enterprise that works with young people, businesses and many others, coming up with new, entrepreneurial solutions that solve problems, I hope I can offer connections, expertise and critical friendship to DHSB.
---
Roger Johnson
---
Standards Committee - Applied Term Ends - 08/02/2024 I am a Chartered Mechanical Engineer and before retiring I worked for over fifty years in the manufacturing industry becoming Managing Director of a leading American owned company in Plymouth and also a Director of the American sister company. The company operated in in the global market place and I have experience in competing with competitors worldwide. I am a passionate believer in selective education, my son attended Devonport High School, and I have been privileged to be a Governor of DHSB for over 20 years, originally as a parent and now as an appointed Governor.
---
Richard Killick - Vice-chair of Full Board
---
Standards Committee - Co-opt Term Ends - 24/04/2022
I spent over 30 years in the Royal Navy. Many of my roles were spent managing, training and mentoring young people at the beginning of their careers. I always found this both challenging yet extremely rewarding.
Development both professionally and as individuals is extremely important and one that gave me huge satisfaction. I am also involved with a church based youth group (Boys Brigade/Girls Association).
We run a varied programme of activities where we strive to help the boys and girls to become confident and well-rounded young adults.
Both my sons have done and continue to do well at DHSB and I and my wife have been very happy and impressed with everything the school has done over the last seven years. I thought utilising the experience and skills that I had gained over a long and varied career in the RN it would be good to give something back to the school.
I am very interested in the Post 16 area and was very pleased to be invited to be connected to the Sixth Form. I have been extremely impressed so far by what I have seen and especially the students themselves. Their confidence and presence is a credit to them and the school.
I have experience of working with a number of service based charities and the charities commission. As a Service Parent for many years I have a good understanding of the issues that this particular group face and whilst they may be a minority at the school, I believe I am well placed as a Governor to offer guidance and advice as required.
---
Sue Moreton
---
Enterprise Committee - Staff Term Ends - 06/10/2022
In my second term as a Staff Governor, I find it interesting to be a party to the bigger picture and to be involved with some of the decision making. Also getting to know the other governors has been invaluable in my school role as Information, Advice and Guidance Co-ordinator, making links with local employers and tapping in to local expertise for the benefit of our students.
My background as an English teacher means that I enjoy hearing about literacy related initiatives in my governor capacity; with my staff hat on meeting, listening to and learning from the viewpoints of local people and parents gives me added labour market information.
---
Tom Orchard - Chair of Enterprise and Finance Link
---
Enterprise Committee - Applied Term Ends - 08/02/2024

I am an accountant (Chartered Management Accountant) and also have a tax qualification. I spent many years in senior accounting roles in industry, the last one being as Chief Account to DML (now Babcock), better known as HM Dockyard! I now run a small private practice. I have a degree in Physics, and a qualification as a teacher (I did teach long ago before changing careers).
I am a DHSB Old Boy, and my father, uncle, brother and son all went to DHSB. I was co-opted as a governor in 1997 when DHSB first opted to become Grant Maintained. This meant being in charge of its own finances, and I was asked to join the finance committee to offer some help. I have been there ever since and am currently Chairman of the Enterprise Committee (which includes Finance). For both historical and current reasons, I am a great admirer of the School, its ethos and the work it does - and I am happy to continue to help in any way I can.
I am a keen runner and walker.
---
Simon Pentecost - Vice-chair of Enterprise and Health & Safety Link
---
Enterprise Commitee - Applied
Term Ends - 11/10/2024
My career started in the field of engineering, particularly in manufacturing. It is now focused in the arena of health, safety, environmental and energy. I am able to bring these skills and experience to the table, supporting both the boys and the school leadership group.
I joined as a Governor at the time when DHSB was granted an 'engineering specialism'. My career as an engineer has allowed me to bring my skills and experience to the classroom. I now have two boys at the school, which has added a new dimension to my Governor role.
I am passionate about providing the very best educational environment for all the pupils at the school, and to ensure we secure the future education for all the boys.
My interest in manufacturing engineering has allowed me over the years to support the boys in many of their engineering projects. It is always so great to see their attitude and aptitude as they complete their tasks, something that I find very rewarding.
I have always enjoyed my time with school and take great pleasure in seeing the many and varied achievements of the boys.
---
Heidi Price
---
Enterprise Committee - Applied Term Ends - 23/03/2023
I am a Primary Head teacher and strategic partner for school improvement working with Plymouth Local Authority and Plymouth Teaching School Alliance. I am a strand lead for developing educational leaders across the city and a Local Leader of Education (LLE) through National College of School Leadership.
I initially became a parent governor when my children were part of DHSB and I wanted to give something back to the school. I am very interested in all aspects of school life, particularly maintaining high standards, supporting students to achieve their full potential and the ethos of DHSB. I have always endeavoured to bring energy and challenge to the role.
Being part of the community of DHSB is a privilege and a responsibility. I am committed to offer educational support to the fantastic team who work above and beyond. I am committed to ensuring we strive to be the best we can be for the benefit of all students and staff.
---
Dan Roberts - Headteacher
---
Headteacher
---
Maurice West
---
Standards Committee - Applied Term Ends = 06/12/2020
An old boy of the school, I have spent my entire working life of over 40 years developing and building upon my career as a Chartered Quantity Surveyor and partner based here in Plymouth. I have been fortunate to be engaged upon interesting projects across the country. Local highlights include the Weston Mill Lake Jetty, the former Western Morning News Headquarters and the regeneration of the former Scott Hospital and Royal Naval Hospital sites to create the Scott Business Park and The Millfields, respectively.
Two of our four children attended the school and are now pursuing their own professional careers. I became a governor to put something back into this great school where the foundations for my adult life were established.
---
Mrs Carys Sanders
---
Standards Committee - Parent
9/3/2020 - 8/3/2024
My son joined DHSB in 2019 and becoming a parent governor seemed an excellent opportunity to support and work with the school. As both a former primary school parent governor and clerk to the governing body at Marjon University, I gained experience and appreciation of the important role played by a governing body.

A language graduate, with further economics study, I have worked for the European Commission in Brussels, Welsh Development Agency, South West Regional Development Agency and KPMG as an economic development consultant.

I am a qualified hockey coach, coaching at Ivybridge Junior Hockey Club.
---
Gabriella Silvestre-Avanzato
---
Enterprise Committee - Parent
9/3/2020 - 8/3/2024
(resigned 15/09/20)
---
---